Welcome !
Avail Premium Quality of Pharmaceutical Capsules & Tablets, Anti Viral Drugs And Herbal Diabetes Medicines From Us!
About Us
We, Ishaana Nutraceuticals Private Limited are working proficiently as a manufacturer, exporter and service provider to support the individuals across globe that require qualitative Pharma solutions. Our enterprise is well set to provide the most value for money solutions to the hospitals, clinics & other buyers in the marketplace. The line which we are supplying to them includes Clinically Proven Formula For Reducing The Viral Count Capsules, Ionised Active Calcium With Lysine For Excellent Absorption Tablets, Abayakasthaa Reduces Severity Of Viral Infections, Herbal Diabetes Medicines and more products.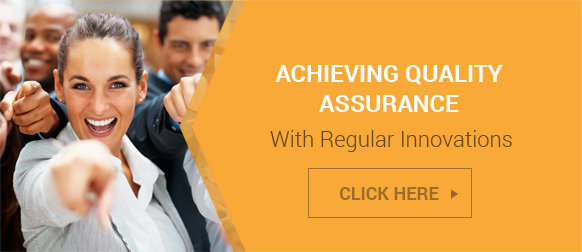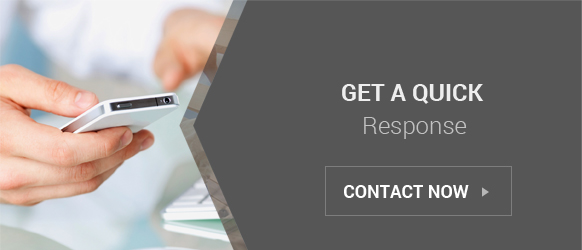 We hold expertise in developing products that are effective for special therapeutic segments like bones & joints, immunity, fertility, respiratory, skin health, weight management, pain and various other general health conditions. Along with this, our team of professed experts provides the finest PCD Pharma Franchise and Third Party Manufacturing Services of Pharmaceutical Medicine and Drugs.
Our enterprise is bringing together its vast experience and global exposure for identifying, conceptualizing, in-licensing, developing and commercializing domestic as well as international brands. The Nutraceutical and Herbaceutical products are available for ethical marketing. Our enterprise is first in India to have clinical trial & case studies on these products by CTRI registered and ethic committee.
Vision & Mission
Our ultimate vision is to contribute in the healthcare sector through progress driven ideas in order to add life to years and not just years to life. With this, we are on a mission to bridge the gap between food and health.
Why Us?
We are preferred by most of the customers today because we supply only quality assured products such as Herbal Diabetes Medicines, Clinically Proven Formula For Reducing The Viral Count Capsules, etc., to them. Our offered prices are most competitive. Also, we ensure that quality packaging is provided to all items and, the orders are delivered to customers within the scheduled time frame.
Our Strengths
Leadership: The strong, ethical and visionary leadership at Ishaana is its ultimate backbone. Our directors & managers are showing us path of non stop progression.
Investment: Our great HR and In-Licensing teams are the best investments of our company till this day.
Innovation: Our team of professionals and experts stays engaged in the innovation & development of finer products. It is an important building block for our firm.
Product Quality: Our state-of-the-art lab setup is designed to specifically maintain top quality control in all processes.
R&D: Our futuristic R&D processes are helping us in creating a future product pipeline which will be much effective, safer and cost friendly.
Clarity: All of our business processes are handled with utmost clarity and transparency to maintain required integrity in work.
Skilled Workforce: Our talented team members possess great experience and impressive track record of working in the industry.
Customer Support: Our reliable and easily accessible support services help in maintaining strong relations with the customers.
Services
In our offered PCD Pharma Franchise & Third Party Manufacturing Services, we provide solutions related to Formulation Development, Regulatory Consulting, In-Licensing, Private Labelling, Contract Research and Exports as well.
Production Capacity
At Dehradun (Uttarakhand), we have our modern facilities with all the latest lab equipment & tools that are vital for production of Abayakasthaa Reduces Severity of Viral Infections, Ionised Active Calcium With Lysine For Excellent Absorption Tablets, etc. Our premises is equipped with world class machinery that helps us in producing around 72 million Tablets, 36 metric tons of Powder, 24 million Capsules and 10 million Soft Gels on a monthly basis.
Key Focus Areas: Therapies
The medicines & drugs that we are bringing in the markets are used for therapeutic purposes which includes Ortho, Neuro, Gynac, Immunity, Opthal, Cardiac and Endo. We keep our keen focus on development of quality products that can effectively provide therapies for the same.
Our Client List
We are continuously selling qualitative products such as Herbal Diabetes Medicines, Ionised Active Calcium With Lysine For Excellent Absorption Tablets, etc. and, increasing their availability in markets, this is the reason that we have mustered a huge clientele. Our long list of clients consists of names like:
Micro Labs
Lupin
Zuventus Healthcare Ltd.
Centaur
Emcure Pharmaceuticals Ltd.
Ajyal
Oaknet Healthcare
Zeino
Amdis
Ergos
Strategic Collaborations
The secret to our fast growth in the industry is our work in strategic collaboration with renowned enterprises like Kerry, Wacker, Sabinsa, AB-Biotics, Guzen, Molecular BioLife International, AstaTec, Gencor and others.
Our Team

Names

Positions

Mr. K. Devasenapathi, B. Pharma MS

Chairman & Managing Director

Mr. Premjith Balakrishnan B. Pharma

Director- International Business

Dr. L. Umapathy B. Pharm MSc. PhD.

Director- Quality Management System

Mr. V. T. Ananthanarayan

Director- Technical

Advisory Board

Dr. Pradip Chakraborty, MSc. PhD., Former FSSAI Director

Hon. Director Regulatory & Liasoning

Dr. Suresh Patankar, Ayurvedacharya, M.B.B.S, MS M.Ch. (Uro), FICS (Uro), FAIS (Uro)

Hon. Director Medical

Dr. Praful Naik, M. Pharm PhD

Hon. Director Techno Science

Dr. Hrishikesh Rangnekar, BAMS, MD, PGDCR

Hon. Director Clinical Research & Analysis
Our Clients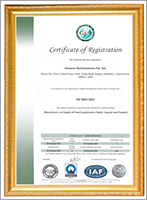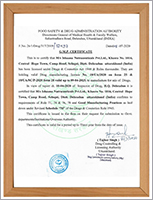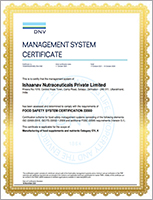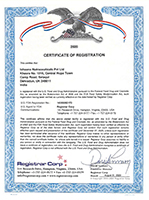 ISHAANAV NUTRACEUTICALS PRIVATE LIMITED
Khasra No. 1016, Central Hope Town, Camp Road, Selaqui, Near By Upsidc Industrial Area, Dehradun - 248197, Uttarakhand, India
Phone :08045811466
Mr Amit Dimri (Business Development Executive )
Mobile :08045811466